Are you looking for the best books about trading? Do you want to be a trader but don't know where to start? Let's review the best trading books to inspire you and teach you the basics of trading.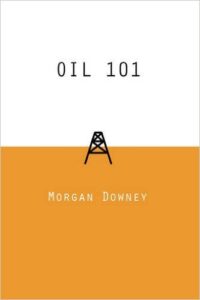 Oil 101 by Morgan Downey
This books is the perfect companion for anyone who wants to understand the basics about the petroleum industry, from upstream, midstream, to downstream. A beginners' manual to the crude oil markets and one of the best oil trading books available.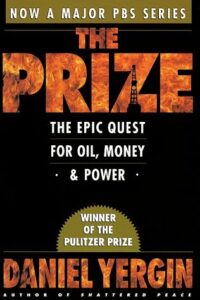 The Prize by Daniel Yergin
The History of Oil. With this book Yergin narrates the birth and development of the petroleum industry. His deep analysis and engaging style were rewarded with the Pulitzer Prize. In 2012 Yergin published the sequel to Prize, a new volume titled "The Quest", listed below.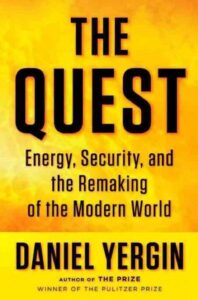 The Quest by Daniel Yergin
In this sequel of "The Prize", Yergin analyses how deeply the oil markets affect the international order. In addition he introduces how new energies sources are reshaping the global economy.
Options, Futures, and Other Derivatives by John C. Hull
Hull's derivatives textbook is the go-to referent when it comes to learning about options and futures. In an academic yet comprehensible tone, the author examines the characteristics of the most common derivatives instruments.
Technical Analysis of the Financial Markets by John J. Murphy
This book gives a simple introduction to the technical analysis needed to trade the markets. A long-time classic, it will introduce you to the most commonly used methods and techniques. One of the best books about technical analysis for trading.
The Intelligent Investor by Benjamin Graham
One of the most famous investing books ever, The Intelligent Investor is a classic manual to learn about value investing. A deep understanding of fundamental analysis will improve your trading performance.
The King of Oil: The Secret Lives of Marc Rich by Daniel Ammann
Marc Rich, the most famous commodity trader in history, was a controversial public figure. Loved and hated, he will be remembered as the inventor of modern oil-trading and for having been in exile for decades. This book ranks as one of the most authentic books about trading commodities.
Street Smarts by Jim Rogers
Jim Rogers is another famous investor famously known for successfully trading the commodity boom. Here, he shares his thoughts on commodity trading and the new status quo in the markets.
Market Wizards: Interviews With Top Traders by Jack D. Schwager
The Market Wizzards series feature very insightful interviews with top traders. Schwager's books are fantastic to learn different ways to trade the markets.
Fooled by Randomness by Nassim Taleb
Nassim Taleb is an former options trader turned into a philosopher. He's famous for his books series "Incerto" where he examines the notion of risk and the role of extreme events. His writing style is very peculiar, mixing the classics, deep notions of probability, and street talk. In Fooled by Randomness, his most intimate book, he describes the fundamental problem in the markets: the role of luck.
The Black Swan by Nassim Nicholas Taleb
Nassim Taleb's second book has become a classic in risk management. The black swan concept itself is quickly understood yet its implications are complex to grasp. In his characteristic style, he examines a number of related and topics to show how risk notions apply to our daily life.
Trading In The Zone by Mark Douglas
Mark Douglas' view on trading psychology is considered one of the bibles for traders. In Trading in The Zone, Douglas explains his tactics on how to implement trading psychology to design a successful trading strategy.
Letters Of A Stoic by Seneca
This 2000 year old classic is a gem among gems. Widely recommended in trading circles, this book will change the way you perceive life & death, or success & failure. The ancient teachings of Seneca will be relevant to any trader today, whether aspiring or experienced.
Meditations by Marcus Aurelius
Marcus Aurelius was a Roman emperor and man of action. Meditations is his personal diary, where he advocates and practises a deep exercise of introspection. The purpose is to achieve a sense of indifference to the things that lie outside of our control. To any trader following the markets, this book is pure gold.
Merchants Of Grain by Dan Morgan
A survey of the secretive structure of the main grain traders: Cargill, Bunge, Dreyfus, etc who control the supply chain and commercial positions in the futures and cash markets. A must-read for any agricultural trader.
Reminiscences Of A Stock Operator by Edwin Lefevre
First published in 1923, this is a classic of the trading literature, an entertaining account on market psychology and risk management.
The Alchemy Of Finance by George Soros
Soros, one of the best traders in history, shares his adventures as he manages his fund. Soros shares priceless advice, particularly on how he avoids ruin by drastically changing his position when things don't go his way. A must-read for every aspiring trader.
Thinking, Fast And Slow by Daniel Kahnemann
Kahneman is a Nobel-prize winner who specialises in decision making and human rationality. In this book, he elegantly explains how the mind works in two major systems and what types of biases we can expect from our thinking patterns.
Extremely recommended book, which will change the way you look at decision making, losses, and trading psychology.
Become A Better Trader
The selection above will give you a relevant background in energy commodities, derivative instruments, and trading psychology. Devote just a few hours every month to become a much better trader.
If you don't know where to start, I'd recommend reading Taleb's Black Swan or Oil 101.
What is your favorite trading book? Let us know in the comments! 🙂