The production of coffee in Papua New Guinea is booming and with higher and higher quality beans. Let's review the coffee production in PNG.
Papua New Guinea
Papua New Guinea (aka PNG) is an exotic tropical country with amazing cultural and biological diversity located in the Southwestern Pacific island of New Guinea, where it shares its western border with Indonesia and nearby archipelago.
PNG is highly rich in natural resources such as LNG, gold, copper ore, palm oil, coffee, and numerous other commodities yet worryingly poor in infrastructure. In fact, PNG scored 130th of the 133 countries surveyed by the Harvard Observatory of Economic Complexity.
RELATED: The World's Largest Green Coffee Traders
Most tourists head to Papua New Guinea for its pristine jungles, beaches, and coral reefs.
Indeed the country is a paradise for scuba divers, trekkers and anthropologists, since over 850 different languages are spoken in local communities around the country.
RELATED: The World's Best Specialty Coffee Traders & Importers (Green Coffee)
The main issues associated with PNG are related to very poor infrastructure and unstable level of safety. A large part of the country is highly isolated, and only a few kms of roads exist.
Logistics are hard and this makes exporting the coffee from Papua New Guinea a difficult enterprise.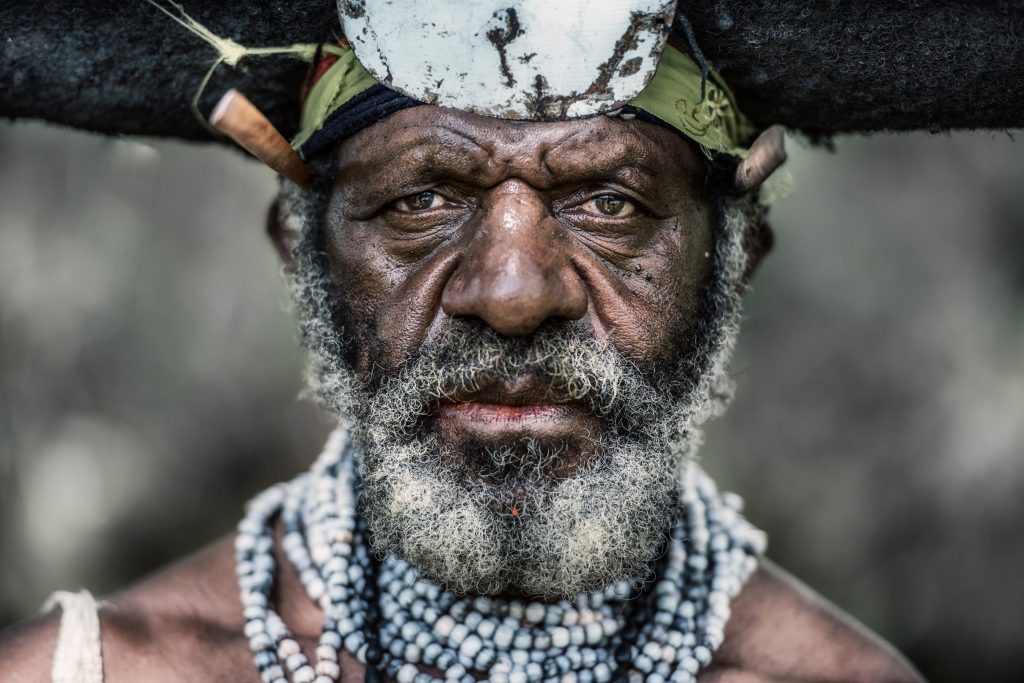 Country Review: Coffee In PNG
Quality of PNG Coffee
Generally speaking, coffee produced in PNG exhibits medium body, low to medium acidity, a syrupy mouthfeel and often fruity notes.
There are basically two main streams of coffee production in PNG:
Estates' Coffee that originates from large production areas and professionally wet-processed
Small-scale coffee from individual farmers' "backyards" with simple home-made washing facilities that produce lesser-quality crops with high quality volatility.
Coffee Arrival To PNG
At the beginning of the 20th century, the Brits introduced the cultivation of coffee in PNG with seeds from the famous Jamaica's Coffee Mountain.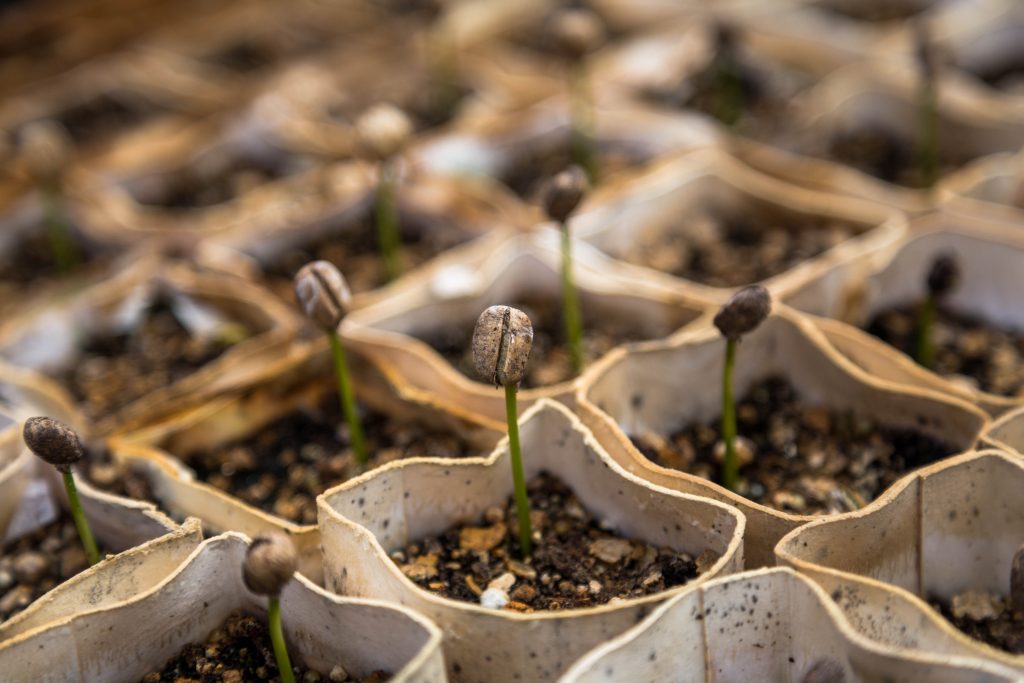 Coffee Production in PNG
Coffee in PNG represents the second agricultural commodity export after palm oil. Most coffee in PNG originates in the Goroka Area in the Eastern Highlands Province at 1,400 – 2,400 meters ASL.
The PNG coffee industry aspires to reach a regular 1 million bags per year, which translates to approximately 60,000 MT per year.
Indeed, since 2015 Papua New Guinea has been improving its crops when it reached 712 thousand bags, then 1,171 in 2016, but then retraced to 734 in 2017, and finally 800 in 2018 with a y-o-y increase of 9.0%.
Coffee Varieties in PNG
Typica
Blue Mountain
Catimor
Caturra
Mundo Novo (aka Mondonovo)
Arusha
Robusta (accounts for ~5% of total production)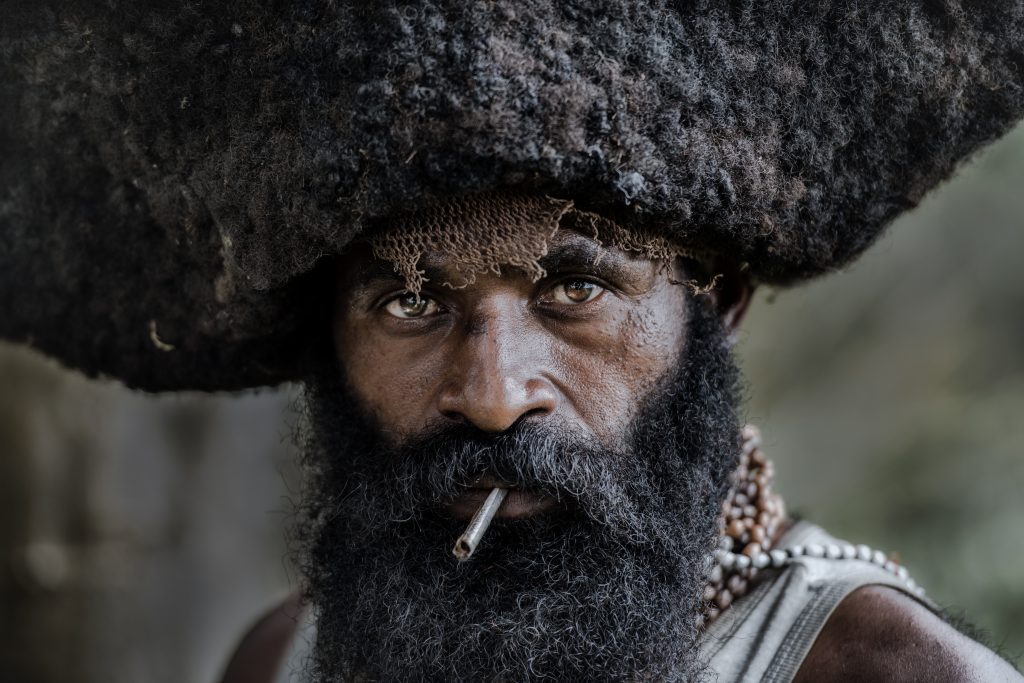 Coffee Producing Areas In PNG
Western Highlands
The Western Highlands, with its capital Mount Hagen is responsible for around 45% of the total production of coffee in Papua New Guinea.
The area was featured in the last of the tragic trilogy "Highlanders", including the iconic "First Contact".
The last film, "Black Harvest" directed by Robin Anderson and Bob Connolly and released in 1992, features the life of Joe Leahy and shows the harsh conditions in his farm shared withthe Ganiga tribespeople
Some farms in the Western Highlands include:
Eastern Highlands
Responsible for about 37% of the production.
Baroida Estate: Run by the Colbran family, it focuses on PSC (Premium Small-holder Coffee),
Konkua: A small cooperative and village from the Eastern Highlands province.
Boana
Simbu
Simbu produces about 6% of the coffeee output in PNG.
Morobe
With only 5%, Morobe is one of the smalles producing areas in PNG.
East Sepik
East Sepik accounts only for another 5% of the total PNG coffee output.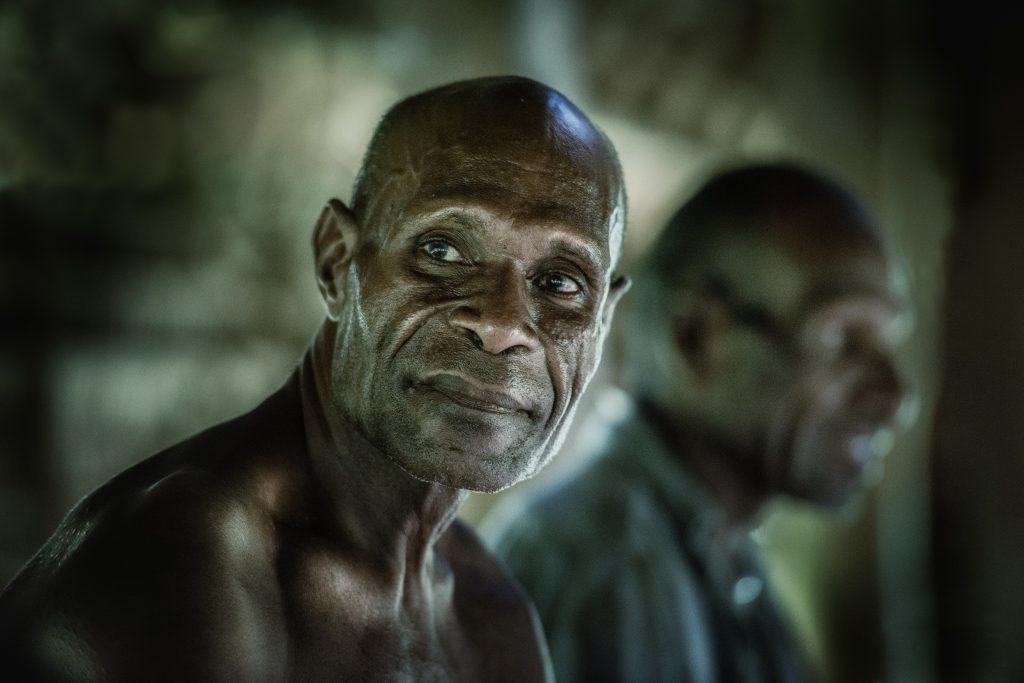 Papua New Guinea Coffee Exports By Country
PNG's top 5 coffee export destinations are:
USA (26%)
Germany (21%)
Australia (18%)
Belgium (12%)
Japan (3.4%)
The Future Of Coffee In PNG
While Papua New Guinea currently produces only a fraction of the total coffee traded in the international markets, it shows high potential to become one of the new great speciality coffee origins due to its rich soils and great climatic conditions.
As a proof of what is to come, in early 2019, the leading coffee trader Sucafina acquired the MTC group. MTC group is a specialty coffee dealer from Australia and operates from multiple locations around the globe. Together they'll be focusing efforts to improve the quality of supply in the Papua New Guinea area.
NKG also boasts a strong presence in PNG with its subsidiary New Guinea Highlands Coffee that include a dry mill (Airport Coffee Mill) and a storage facility.
Ecom, another leading coffee trader, operates in PNG as Monpi Coffee Exports.