Who are the biggest players in the coffee trading markets? Just in America, people drink about 400 million coffee cups a day. Who handles green coffee beans farming, production, logistics, roasting, and distribution? Meet the largest green coffee traders!
The World's Largest Green Coffee Traders.

#1 Neumann Kaffee Gruppe (NKG)
Meet the world's leading coffee trading firm: Neumann Kaffee Gruppe.
In 1934, Hanns R. Neumann, a coffee broker founded the Hamburg-based corporation that eventually became the largest coffee-sourcing company in the world.
Nowadays Neumann controls about 10% of the total coffee demand, with a vast international structure with about 50 subsidiaries in 27 countries.
NKG is vertically integrated, including 3 large estates totaling about 7500 ha. Additionally, NKG owns production facilities, including 27 dry mills and 7 wet mills.
Overall, Neumann is one of the biggest coffee processing company in the world and runs a vertically integrated supply chain:
Farming and farm management
Export including quality milling and grading
Import and trade of industrial Y-grade volumes, specialty coffee, and instant/soluble coffee
Services of semi-finished products, logistics, and storage
Risk Management and Finance
Neumann Kaffee Gruppe Specialty Coffee
Neumann is also involved in specialty coffee trading for the USA market under its company InterAmerican Coffee, which is Fairtrade and Rainforest Alliance certified and operates from its offices in Houston, San Diego, and Providence.
In early 2018, Neumann acquired a majority stake in Atlas Coffee Importers, a specialty coffee dealer based in Seattle, following its increased focus on the continued relationship with quality roasters as opposed to the "commodity coffee" volume focus.

#2 Ecom Agroindustrial
Ecom is a Switzerland-based coffee trading firm. The company was founded by Jose Esteve in 1849 near Barcelona, and it started as a cotton importer with the mission of supplying the booming Spanish textile factories.
Ecom, nowadays one of the largest coffee traders in the world, started trading coffee in 1935 with its first coffee office in Sao Paulo, Brazil.
Even today, the company's main focus is to stay close to the farmers.
Ramon Esteve, 6th generation, is still involved in the company directive board.
In 2013, Ecom acquired the commodity trading arm of Armajaro Trading, a London-based firm founded by Anthony Ward.
As of today, Ecom is one of the top 3 coffee trading firms in the coffee trading industry.

#3 Olam
Olam, a large commodity trader, is one of the top coffee traders worldwide, with almost US$20 billion US in yearly sales.
Olam started operating in 1989 and has achieved a strong position in some commodity markets including edible nuts, palm oil, rubber, softs, and spices.
Nowadays the the Government of Singapore controls about 53% of the country through its holding company Temasek.
Olam's global coffee growth strategy includes setting up new plantations in Laos, Zambia, Tanzania, and Brazil.
Olam Specialty Coffee
Following market trends, Olam has also increased its presence in the specialty coffee market.
Olam operates in the specialty coffee market as Olam Specialty Coffee in the Americas, and Schluter for the UK/EU market which it acquired in 2016 for US$7.5m and will represent Olam's specialty coffee arm in Europe.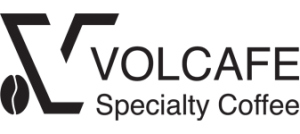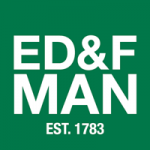 Volcafe Ltd. / ED&F Man
Volcafe operates as the coffee trading arm of ED&F Man, one of the world's largest commodity trading firms, established in 1783.
ED&F Man is an employee-owned agricultural commodities trading house with 6,000 people in 50 countries and annual revenue in excess of $7bn. In addition to coffee, it also trades sugar, molasses, animal feed, and pulses.
Volcafe has been trading coffee since 1851 and prides itself on being capable of handling both single-origin small premium coffee, all the way to mass-market coffee blends.
The company is vertically integrated and sources from over 15 different countries through its coffee trading hubs.
In Colombia, Volcafe operates from Bogota as Carcafe, one of the largest exporters of Columbian mild coffees.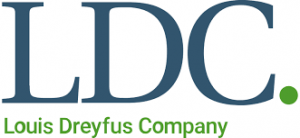 Louis Dreyfus Company
LDC – aka as Louis Dreyfus Company or just Dreyfus – operates from its coffee trading centers in Geneva (Switzerland), Santos (Brazil), Wilton (US), Nairobi (Kenya) and Singapore.
LDC is one of the largest coffee traders in the world and operates actively in the coffee business via strong origin sourcing from locations such as Dalat and Lamdong (Vietnam), Villanueva (Honduras), and Uganda in East Africa.
Recently, the company inaugurated a coffee mill and warehouse in Kampala, Uganda. In 2018, a new expansion will take place in Brazil with the construction of a new warehouse in Matipo.
In Central America, LDC is expanding the capacity of its coffee mill in Villanueva, Honduras.
In Asia, LDC has expanded its operations in Indonesia with additional warehouses near Surabaya, as well as new Arabica washing facilities in Dalat, Vietnam.
In South America, the company recently invested heavily in its new warehouse in Matipo, Minas Gerais State, Brazil. Also in Brazil, LDC operates another warehouse location in Nova Venecia, in Espirito Santo State. This storage facility aims at handling the flow of high-quality coffee from the upcoming high-altitude region.
LDC is using coffee cherry husks as biofuel in one of its mills in Lamdong, Vietnam.
In North America, LDC markets specialty coffees through its brand Zephyr.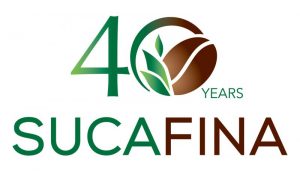 Sucafina
Sucafina is a leading coffee trader founded in 1977. Its origins trace back to orange trading ventures operated from the Palestinian port of Jaffa. Nowadays its main offices are located in Geneva, Switzerland.
Even though it initially started in the orange trading business from Palestine and Lebanon, Sucafina progressively developed towards more sophisticated commodity trading, hence the name: SU (Sugar), CA (coffee), and FINA (financials).
Sucafina Specialty
Sucafina entered the specialty coffee business in Europe with 32CUP, a specialty green coffee distributor based in Antwerpen, Belgium, and Beyers Koffie, a private-label roaster based in Belgium.
In early 2019, Sucafina acquired the MTC group. MTC group is a specialty coffee dealer from Australia and operates from multiple locations around the globe. Together they'll be focusing efforts to improve the quality of supply in Papua New Guinea, Timor Leste, and other booming areas.
In mid-2020, Sucafina made a bold move and consolidated its specialty coffee business – 32cup, MTC Group, and Sucafina North America- into a single very innovative branding and a single team under Sucafina Specialty led by the industry veterans James Dargan and Ross Khaiitbaev.
In early 2023, Sucafina North America announced the purchase of Sustainable Harvest, a pioneer specialty green coffee importer based in Portland, Oregon.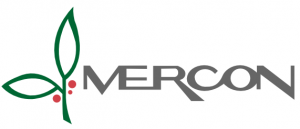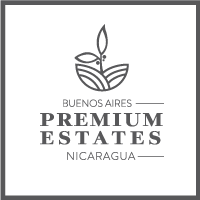 Mercon Coffee
Mercon is a green coffee trading specialist in the coffee trading business for over 50 years.
Mercon's headquarters are located in the Netherlands, but the company also runs operations in 9 other countries: Brazil, Guatemala, Nicaragua, Honduras, Netherlands, Panama, Spain (Barcelona), USA, and Vietnam (Ho Chi Minh City).
Mercon is one of the biggest coffee commodity trading companies in the world, and its main business lies in import/export, but it also controls some plantations in Vietnam.
Mercon Specialty Coffee
Finally, Mercon, one of the top ten coffee importers, runs a high-quality speciality coffee division called Mercon Premium Estates, which sources single-origin coffees from:
Nicaragua

Buenos Aires Estate
Cabo Azul Estate
El Diamante Estate
Esmeralda Estate
La Guadalupana Estate
La Luz Estate
Santa Clara Estate
Santa Isabel Estate
Santa Matilde Estate
Zaragoza Estate

Guatemala

Armenia Lorena Estate
Cascajal Estate
Linda Vista Estate
Rio Colorado Estate

Vietnam
Honduras

Las Moras Estate
Montevista Estate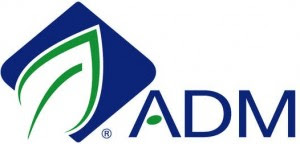 ADM Investors Services (Archer Daniels Midland)
ADM's presence in the coffee market is limited as a market-maker / broker in options and futures for the most important coffee traders in the world.
The company also provides financing options for commercial customers and some of the largest coffee buyers in the world.

Touton
Touton is a French coffee and cocoa trader with more than 150 years of history and coffee production factories in Cote d'Ivoire, Uganda, and Vietnam.
Touton moves about 150,000 MT of green coffee beans each year, and another 400,000 MT of cocoa beans.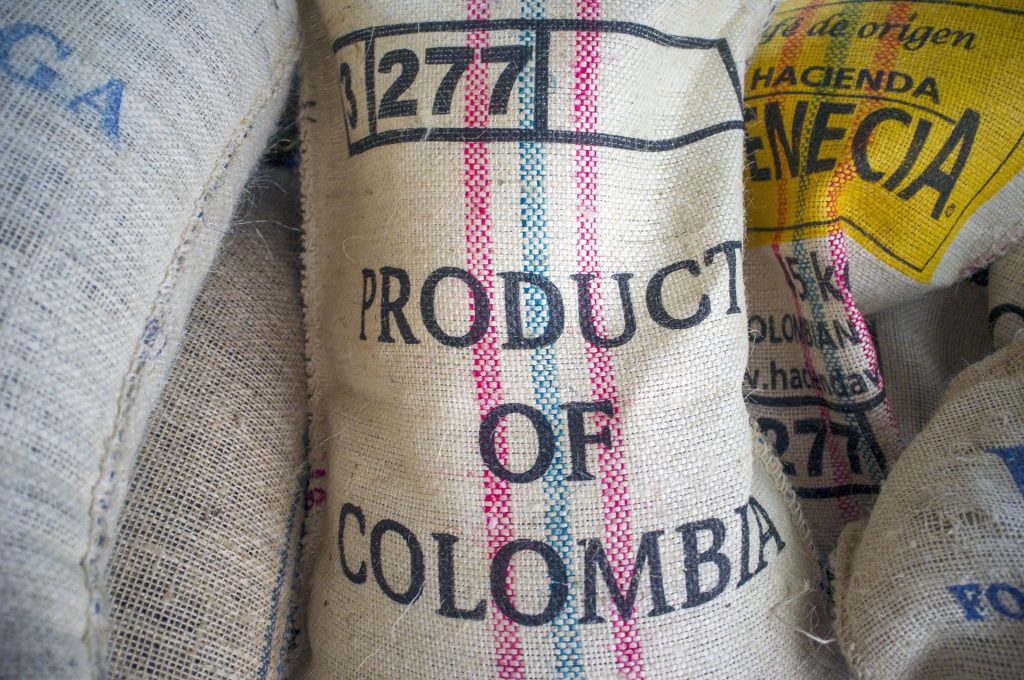 The World's Largest Green Coffee Buyers & Producers
For the large final industrial buyer of coffee, the main challenge is to secure a regular supply of beans.
Their role in the supply chain is usually the roasting and packaging of coffee for retail market distribution.
On this note, the most important aspect then is factory runtime optimization. Hence the high focus on regular and reliable supply availability.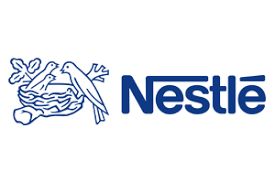 Nestlé SA (Switzerland)
Nestle is one of the world's leading coffee companies with about +20% of the total retail market and a yearly roasting throughput of almost a million MT (904K MT of tier 1 coffee in 2019).
It controls some of the world's best-known coffee brands such as instant coffee Nescafe and premium coffee capsule system Nespresso.
In 2017, Nestle bought Blue Bottle Coffee, a US specialty coffee brand, for $425 US million
In 2018, Nestle agreed to pay Starbucks $7.15 billion US in exchange to gain rights to exclusively retail coffee and tea under the Starbucks brand.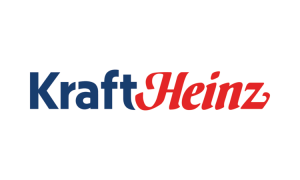 Kraft Heinz (USA)
Kraft Heinz was born as a result of the merger between Kraft Foods and Heinz. It has annual sales in the region of $26 billion and its shares trade in the NASDAQ as KHC.
One of the largest roasters and distributors in the world, Kraft Heinz owns brands such as Maxwell House, Gevalia, General Foods International, Baker's, Cafe Collection, Yuban, Sanka, Tassimo.
Mondelez International
Mondelēz International, an American corporation, used to be one of the world's strongest coffee distributors and ranked the #1 or #2 player in 20 different markets.
Headquartered in Deerfield, Illinois, Mondelēz International took over the Snack and Food brands of the former Kraft Foods brands umbrella after the 2012 fusion with Heinz.
In 2015 the company divested most of its coffee business to focus on core snack businesses. The newly created joint venture is called Jacobs Douwe Egberts, alongside another coffee giant: D.E Master Blenders 1753 B.V.
The company controls some of the world's most popular coffee brands including Jacobs, Kenco, Carte Noire, Tassimo, Saimaza, Kaffee Hag, Jaques Vabre, Gevalia, Splendid, Maxwell House, or Grand Mere.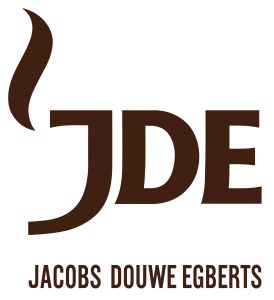 Jacobs Douwe Egberts (Netherlands)
In 2015, Mondelez and D.E. Master Blenders announced the creation of a joint venture that fully combined their coffee businesses.
The new company is called Jacobs Douwe Egberts, based in the Netherlands, with over 5 billion EUR in revenue from coffee-related sales.
The reasoning behind this consolidation is to unite forces against Nestle.

Keurig Dr Pepper (USA)
In July 2018, Keurig Green Mountain announced a merger with Dr Pepper Snapple Group. The new company is called Keurig Dr Pepper and aims at becoming a leading player in the hot and cold beverages segment.
With a combined annual revenue in excess of $11 billion and with about 25,000 employees, Keurig Dr Pepper holds a portfolio of 125 brands including roasted coffee brands such as Green Mountain Coffee Roasters, The Original Coffee Shop, Van Houtte, or Barista Bros.
Tchibo (Germany)
Founded in 1949 in Hamburg, Tchibo is a popular German coffee retailer with over 700 direct shops in Germany and over 300 in the rest of the world.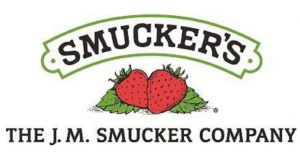 J.M. Smucker (USA)
J.M. Smucker is the owner of some very well-known brands such as Folgers Coffee, Dunkin Donuts Coffee, Cafe Bustelo, 1850, Kava, Medaglia D'Oro, and Cafe Pilon.
It trades as SJM in the NYSE, and it's an S&P500 component.

Lavazza (Italy)
In 1895, Luigi Lavazza founded the eponymous iconic Italian coffee maker located in the Northern Italian city of Torino.
Almost 125 years later, the company – now run by third and fourth-generation family members- achieved a yearly revenue of almost $1.5 billion.
In October 2018, Lavazza bought Mars's coffee business, including its Flavia and Klix vending systems.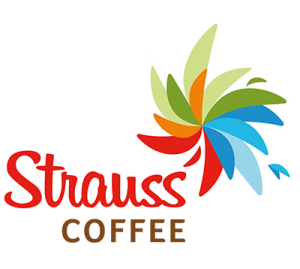 Strauss Coffee (Israel)
A top 10 coffee company in the world, Strauss Coffee is growing fast in emerging markets with its 16 coffee brands and about 6000 employees.
Traded in the Tel Aviv Stock Exchange, Strauss Coffee controls brands such as BeanZ, Elite Coffee, MK Cafe, Ambassador, Doncafe, Amigo, Doncafe, Chernaya Karta, Fort, and Chorna Karta.
Strauss Coffee runs its purchasing & green coffee trading hub from Zug in Switzerland.

Starbucks (USA)
Starbucks is one of the world's most famous coffee firms.
As one of the truly international coffee franchises, the company focuses on darker roasts of Arabica-only beans.
In 2018 it was announced that Starbucks and Nestle reached an agreement regarding the use of the Starbucks brand in the sales of coffee and tea.
Nestle will from now onwards be able to distribute roasted beans under Starbucks branding.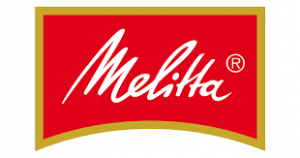 Melitta (Germany)
Melitta is a German coffee company founded in 1908 and well-known for selling coffee filters, coffee makers, as well as roasted coffee.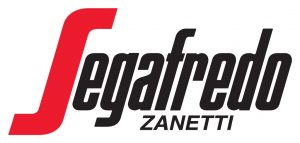 Segafredo Zanetti (Italy)
Massimo Zanetti is one of the largest coffee roasters companies in the world and it claims to be the largest private coffee company in the world.
In 2020, it roasted about 153,000 MT of coffee.
It owns, among other roasting brands, Segafredo, an Italian coffee company established in 1971 in the Northern town of Bologna.
Famous for its espresso machines, Segafredo also roasts and distributes premium coffee with high standards of sustainability.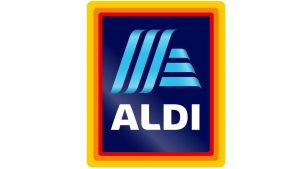 Aldi (Germany)
Aldi is a German-based discount supermarket operating in Europe.
Through its mass-market branded coffee lines the company distributes a small percentage of the world's total coffee consumption.
While not buying the finest coffee beans in the world, Aldi focuses on the middle range arabicas aka commercial or standard coffee.
Under the corporate name NewCoffee, Aldi Sued operates two plants in Kletsch and Mülheim totaling a yearly roasting output of approx 35,000 MT. On top of that, Aldi Nord roasts another 45,000 MT/year.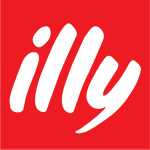 Illy (Italy)
Illy, an Italian coffee roaster founded in 1933, is one of the most famous Italian coffee brands, well-known for its signature espresso coffee blend of 9 arabica beans.
Illy's highly innovative production facilities are located approximately 5km away from the container terminal in the port of Trieste (Italy).
Their coffee research center includes their own coffee education system named "Illy's Coffee University", which educates coffee traders and producers.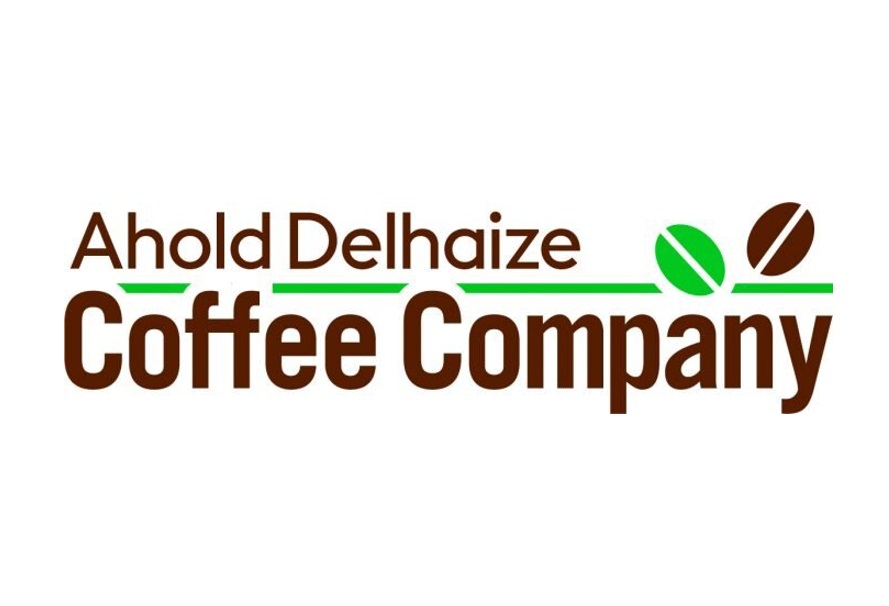 Ahold Delhaize Coffee Company
ADCC is the modern coffee roastery owned and operated by the Dutch Ahold Delhaize group.
The Zandaam-based new roastery has a yearly output of around 20,000 MT.
What Are The World's Strongest Coffee Brands?
By retail value, the best-selling brands are Nescafe, Keurig, Nespresso, Jacobs, Folgers, Lavazza, Tchibo, Carte Noire, Starbucks, and Maxwell House.
These brands account for the largest market share in most consumption markets. Truly international, you can find them all around the globe.
Specialty Coffee Merchants / Traders
In addition to the above main players in the trading and production of commercial coffee, new niche traders emerged chasing the demand for specialty coffee that has flourished in the main coffee consumption markets.
RELATED: The Top 15 Colombian Coffee Exporters
This has led to the proliferation of smaller, more flexible specialty coffee traders that aim at dealing with the best coffees available. Some major trading houses set up their own niche division, while others opted for acquisitions.
Quality and sustainability are absolutely paramount in the world of specialty coffee. Expert quality assessment is essential to these specialty coffee traders.
Largest Specialty Coffee Traders
Specialty coffee has been a bit like the "cool kid in the neighborhood" for a while, but recently both independent importers and large coffee trading houses have started looking into specialty more seriously.
RELATED: The World's Best Specialty Coffee Traders & Importers (Green Coffee)
Large trading houses Specialty Divisions
Independent Specialty Coffee Merchants
Large Commodity Traders That Do Not Trade Green Coffee
For a number of reasons, big names such as Glencore, Trafigura, Mercuria, Wilmar, Noble Group, Cargill, ADM, and Bunge do not participate in the physical green coffee trading markets.
RELATED: The Best Commodity Trading Careers Sites
While some were involved in the trading of green coffee at some point, the players have now consolidated into the main list above.
Coffee is a tricky commodity with volatile pricing and quality and relatively limited volume.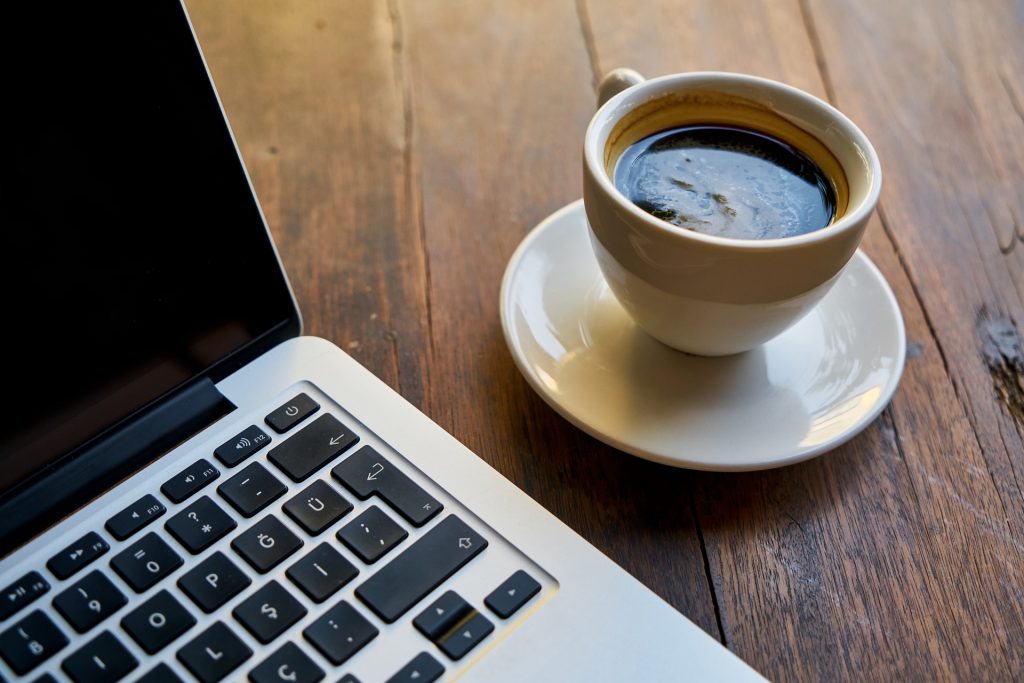 Final Notes: Coffee Trading
While most production takes place in rugged, high-altitude, remote areas, most traders sit in comfy chairs in Switzerland or Singapore.
The coffee trading market is a complex arena consisting of huge coffee trading houses and smaller producers, all spread throughout the globe.
The largest coffee-sourcing companies in the world are a mix of single-product trading houses with multi-commodity large traders.
Have we missed anyone? Let us know in the comments!