In the last 5 years, renewable energy had a clear winner: Windpower. It is one of the most cost-effective green electricity solutions and it can be implemented rapidly. Unsurprisingly, it is becoming a leading source of green electricity around the world.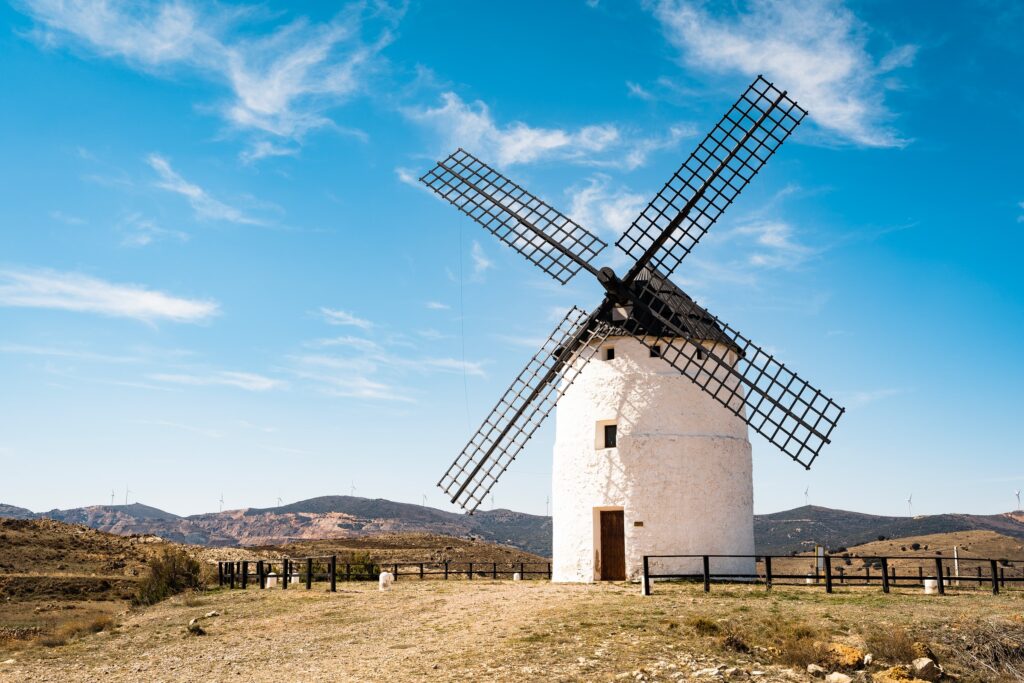 Humans have used wind power for thousands of years
Humans have been using the power of wind since they first developed sails, thousands of years ago.
Progressively, technological advances lead to wind the discovery of primitive wind mills, which were deployed for over two millenia to grind grain and pump water. Back then, wind generated physical power with a specific purpose: whether sailing, milling, or pumping.
RELATED: Coal: Everything You Need To Know
Wind power reached a next stage in its developmentt in 1887-1888, as Prof. James Blyth created and implemented the first windmills used for the production of electricity. Thus the first windmills that generated electricity appeared in Scotland and the USA.
Such new technology developments transformed wind power and lead to the proliferation of a whole industry that is now capable of providing green electricity to millions of people worldwide.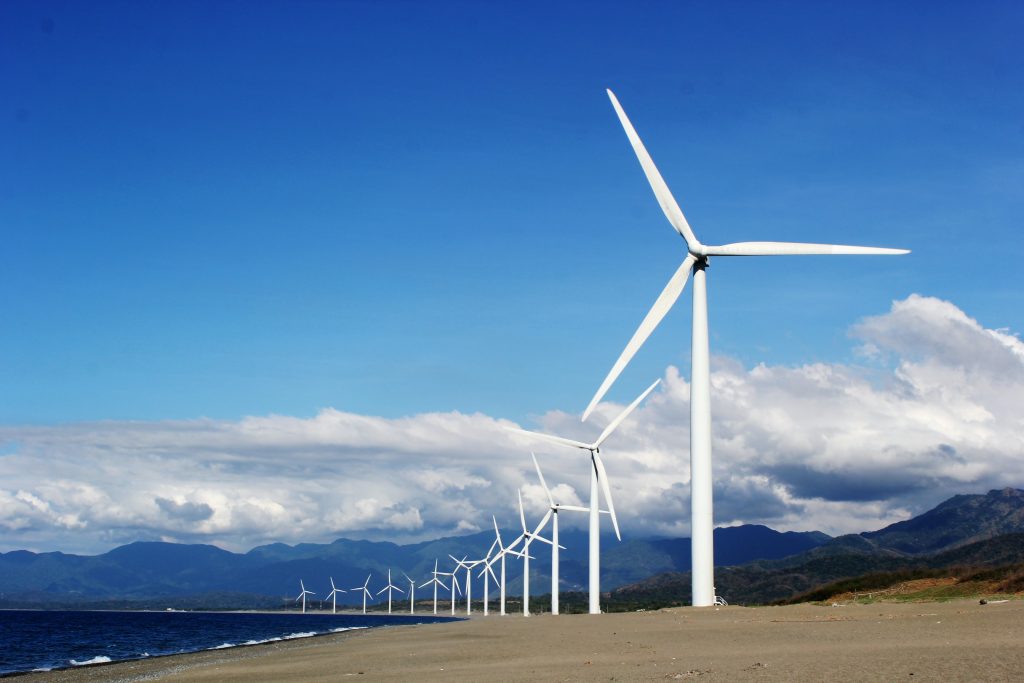 Technology developments lead to wind farms mushrooming worldwide
Modern windmills tranform wind power into green electricity cost-effectively thereby substituting fossil fuels and raising energy independence.
For this reason, multiple world leading powers have started implementing large scale wind farm projects. Currently, China, USA, and Germany are the top 3 wind power leaders by installed capacity.
In 2015, wind power global capacity generated 3.7% of the total global electricity consumption.
China, for example, has taken wind power very seriously and has become the world leader in its development and implementation with almost 150GW installed capacity. For comparison, the USA, the second-largest wind energy player has only about 70GW.
The Top 5 global on-shore wind-farms
Onshore wind farms are the most common and economically implementable at this point in time. As mentioned above, China hosts the largest wind farm, followed by large projects in India and the USA.
Largest Wind Farms in the World
Gansu, China (8GW)
Muppandal, India (1.5GW)
Alta Wind, USA (1.32GW)
Jaisalmer, India (1.064GW)
Shepherds Flat, USA (845MW)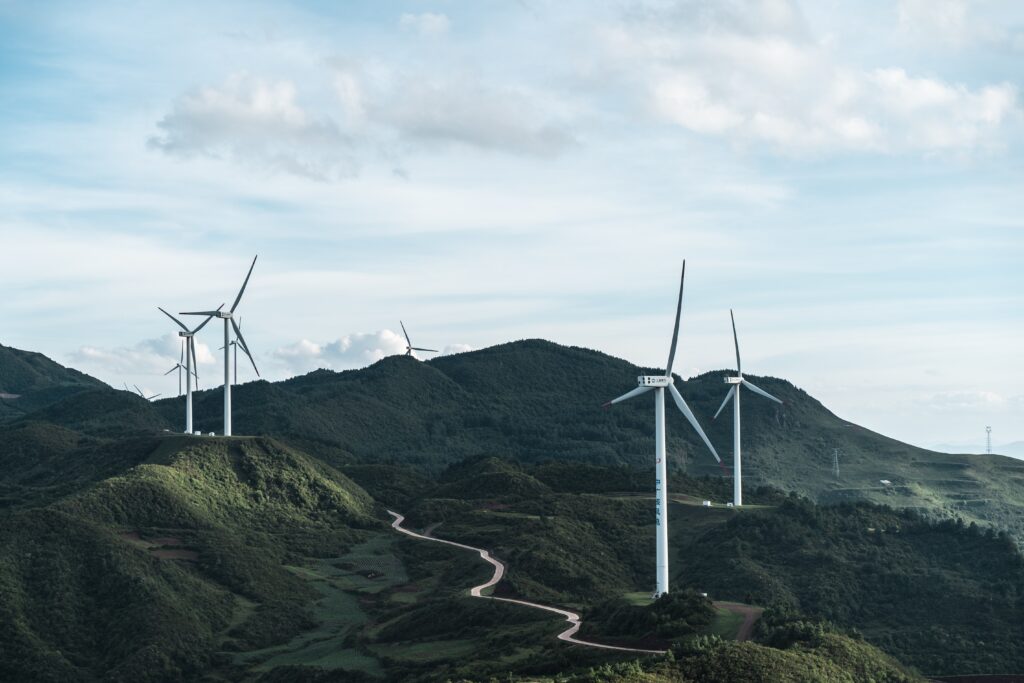 China is the wind power global leader
China hosts the world's largest wind farm, the Gansu Wind Farm, which has a current nameplate capacity of approx 8GW with a target capacity of 20GW by 2020. It is located in desert areas near the city of Jiquan in the northwestern Chinese province of Gansu.
INTERESTING: Who Moves The Coffee Markets? Meet The World's Largest Green Coffee Traders
In 2015, global wind power electricity production grew 17% vs 2014, mainly fueled my massive capacity developments in China and other emerging economies.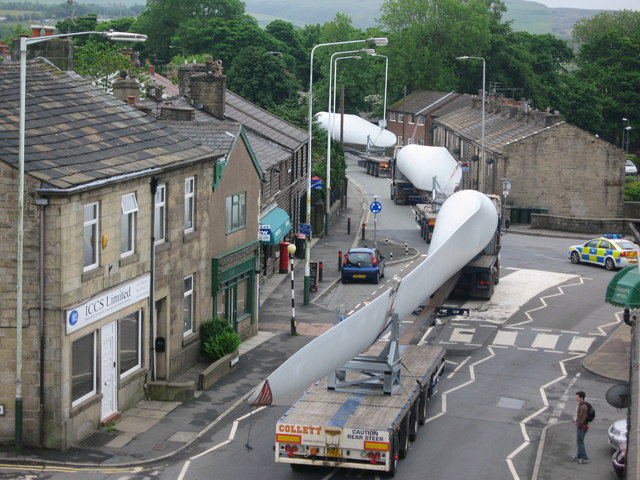 A wind farm can be completely implemented in just about 4 to 5 years
Wind power has a short lead-time, which means its implementation is quick and relatively simple. Once installed, a wind farm will produce green electricity for over 20 years.
Onshore Wind Farm project timeline:
Development (3-4y)

Site prospection (6m)

Wind Measurement (2y)

Permits (1y)

Installation (6-9m)

Civil Engineering (4m)

Wind Turbine Assembly (2-3m)

Operation (+20y)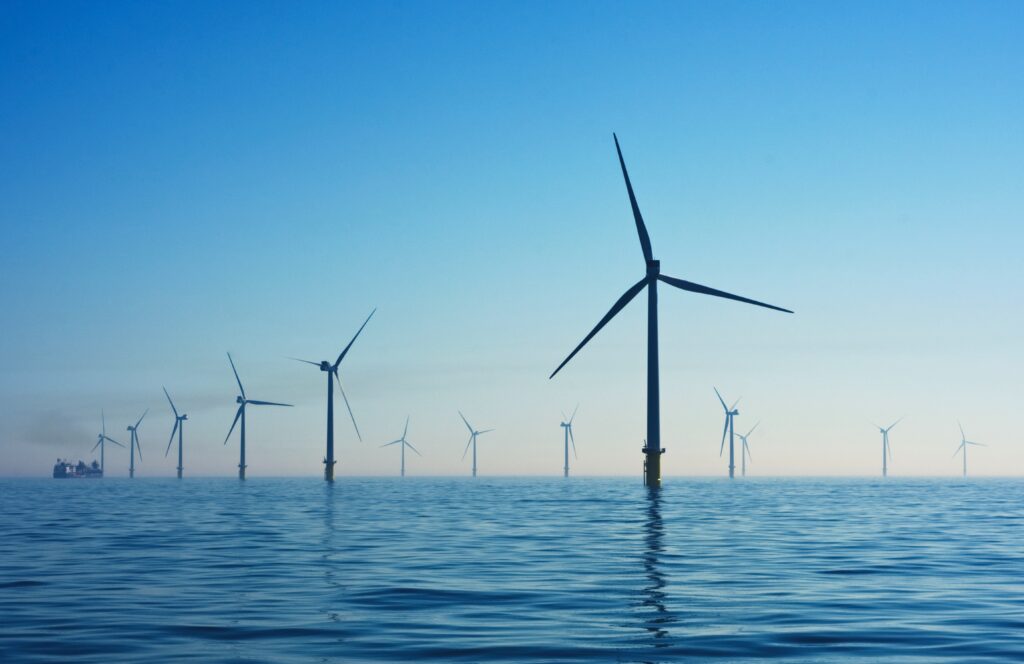 Off-shore wind farms grow too, but high costs hinder development
Off-shore wind farms have been implemented in certain areas, even though their construction and mantainance tends to be substantially higher that in comparable on-shore projects.
Globally, off-shore wind farms represent a total installed capacity of over 12GW.
The UK is the off-shore leader with 5.1GW, followed by Germany (3.3GW), and Denmark (1.3GW).
Recently, the off-shore industry has seen a development of bigger, deeper windmills, further away from the shoreline.
This in turn has turned the attention of off-shore wind farms towards floating turbines, which lower foundation costs and ease the logistical implementation. Norway, France, and Japan pioneered in their implementation. Vestas and Siemens Wind will develop and supply the off-shore floating windmills.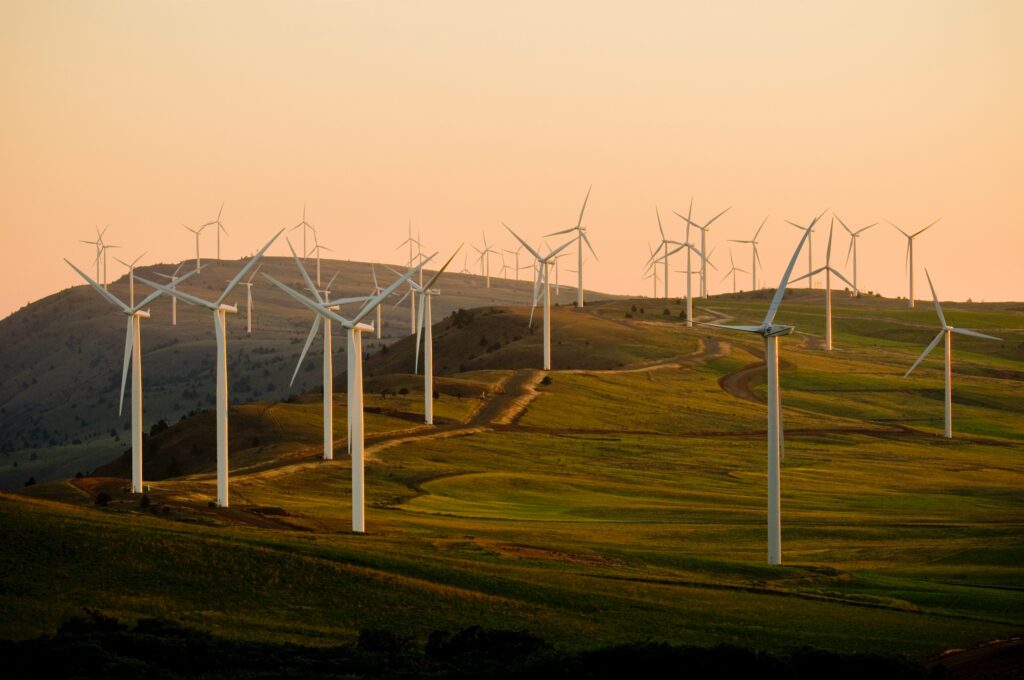 The Top 5 global windmill producers have a combined market share of 50%
GoldWind (China) is the global leader in windmill installed capacity. It is followed by Vestas (Denmark), GE Wind (USA), Siemens Gamesa (Germany). Siemens Wind and Gamesa merged in 2017.
In 2015, the world added 63GW to the global wind power capacity, reaching an accumulated 433GW.
This represents a whooping 17% capacity increase year-on-year and highlights the consensus that wind power will play a very important role in the future energy mix.
Re-powering old turbines improves efficiency and creates a secondary market
Some windmills can be upgraded and repowering the old turbines has thus become a multi-billion dollar business. This trend has been particularly popular in Germany, Australia, and Japan, with accumulated replacements of over 300MW.
In turn, this lead to the accidental creation of a secondary market where these emerging markets purchese and implement refurbished wind turbines, mostly in Africa and Asia.
Strong competition and focus on efficiency has lead to stark drops in costs
New record-breaking low price tenders awarded in Morocco confirm the success of the industry as a fossil fuel alternative.
Technology developments and high levels of industry competition has led to substantial cost reductions in the last decade.
As a consequence, the industry is consolidating. In 2016 Siemens Wind and Gamesa announced they will unite forces. Also, GE Wind reportedly bought Alstom Generation business to break into the European market.
Cost cutting factors in wind power
Economies of scale due to larger operations and consolidation
Technological developments allowed:

Higher hub heights
Larger swept areas

Improved production efficiency
Experience factor
This has proven great for the consumer, as increased competition has lead to a decline in production costs.
Conclusion: Wind power has a bright future and will shape the future of green electricity
New wind power projects are generally below cost parity compared to fossil fuel alternatives. Hence, this means that wind represents both a green and economically competitive alternative to mineral energy sources.
In fact, currently, the price is of the most competitive tenders is about USD 0.04kW/h while most of the current production has a cost level of USD 0.04-0.09kW/h.
So, wind will keep its leading role in the future years to come, due to massive new capacity additions mostly in emerging markets, and lower cost base due to technology advances.
Long life to wind power!
Further reading