Coffee is one of the most popular drinks in the world. Similar to wine, better coffee is harder to produce and it requires excellent terroir and farming practices. Let's talk about specialty coffee origins.
African Coffee
Coffee was born in Ethiopia, and has since become a global beverage and one of the most traded commodities in the world.
RELATED: The Largest Green Coffee Traders
African countries such as Ethiopia and Kenya consistently rank as some of the best producers of specialty coffee in the world.
Let's look at the main flavour profiles.
Ethiopia
Ethiopia is the quintessential coffee origin.
The original coffee producer, the cradle of coffee.
Some of the highest quality beans in the world.
Medium to full body
Chocolate
Blueberry
Flowery
Herbal
Rwanda
Medium body
Chocolate
Floral
Nutty
Kenya
Kenyan coffee is well-known for being one of the best coffees in the world.
RELATED: Read our Kenyan Coffee Report
Kenyan coffees generally have a very particular acidity that makes them truly distinct.
The problem with Kenyan coffees is that they are quite expensive.
Uganda
Uganda is well known as a cheap robusta and arabica producer.
However, the country has been improving its quality and lately has entered the specialty coffee markets too.
Full body
Chocolate
Creamy
Vanilla
Central American Coffee
El Salvador
One of the Central American coffee pearls, coffee from El Salvador is well-known for its quality.
Mild Acidity
Vanilla
Hazelnut
Chocolate
Pear
Guatemala
Spicy
Smoky
Earthy
Delicate
Floral
Sweet
Honduras
One of the largest arabica coffee producers in the world, Honduras is changing and developing a new positioning with great coffees.
Crisp
Light-bodied
Nutty
Spicy
Costa Rica
Panama
Zesty
Lively
Spicy
Herbal
Lemongrass
South American Coffee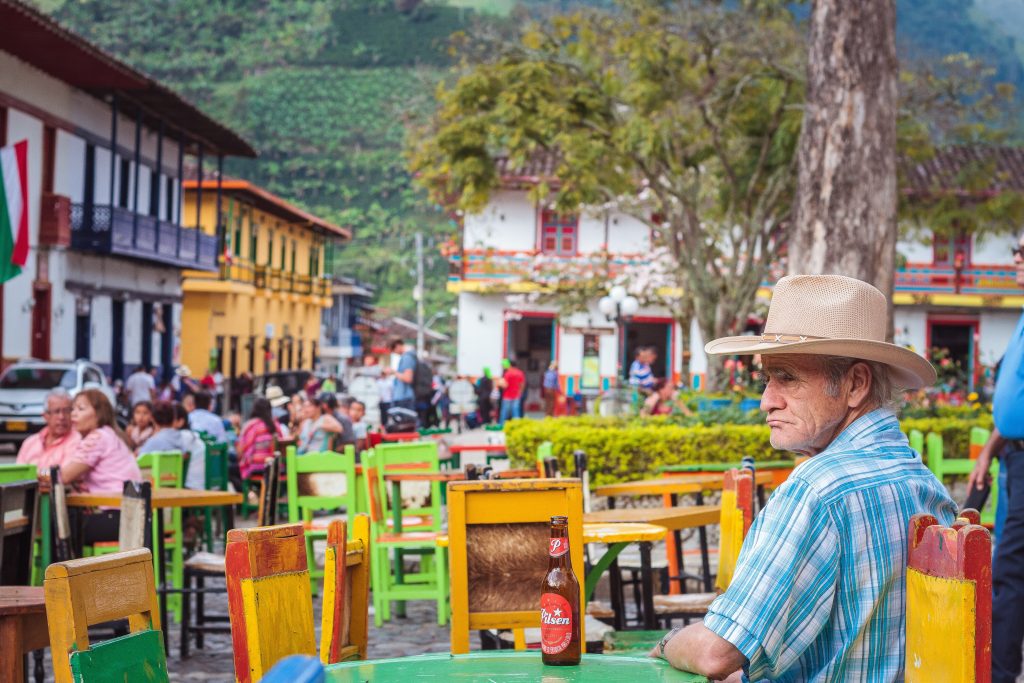 Colombia
Colombia is one of the most exciting coffee origins in the world.
RELATED: The Top 15 Colombian Coffee Exporters
Colombia offers great specialty grade washed and natural coffees, all year round.
Most international buyers focus in the departments of Huila, Narino, Quindio, Antioquia, and others, but Colombian coffee has a lot to offer.
General Colombian Coffee Profile
Medium to light body
Medium acidity
Fruity
Nutty
Huila
Coffee from Huila is meant to be very "Paneloso" – Sugar Cane, Citric, Fruity, Aromatic, Herbal, Spiced, High Acidity, Medium Body.
Brazil
Medium body
Caramel
Chocolate
Flowery
Fruity
Peru
Medium body
Medium acidity
Spicy
Nutty
Chocolate
Earthy
Asian Coffee
India
Full body
Spicy
Medium acidity
Tropical fruits
China
Medium body
Chocolate
Smooth
Papua New Guinea
Full body
Medium acidity
Fruity
Earthy
Indonesia (Java)
Full body
Low acidity
Chocolate
Nutty
Creamy
Indonesia (Sumatra)
Full body
Intense
Earthy
Woody
Low Acidity
Yemen
Do you know that Mocha coffee is called so because of the Yemenese port?
Australasian Coffee
Australia
Medium body
Medium acidity
Mild
Juicy
Syrupy
Hawaii
Medium body
Low acidity
Vanilla
Brown sugar
Coffee is an exciting commodity and specialty product and a delicious beverage. What's your favorite coffee origin?