Kenya's coffee is ranked as one of the best among the coffee-producing regions in the world. Kenya top quality beans are well-known globally in the specialty coffee scene. Let's examine the production of coffee in Kenya.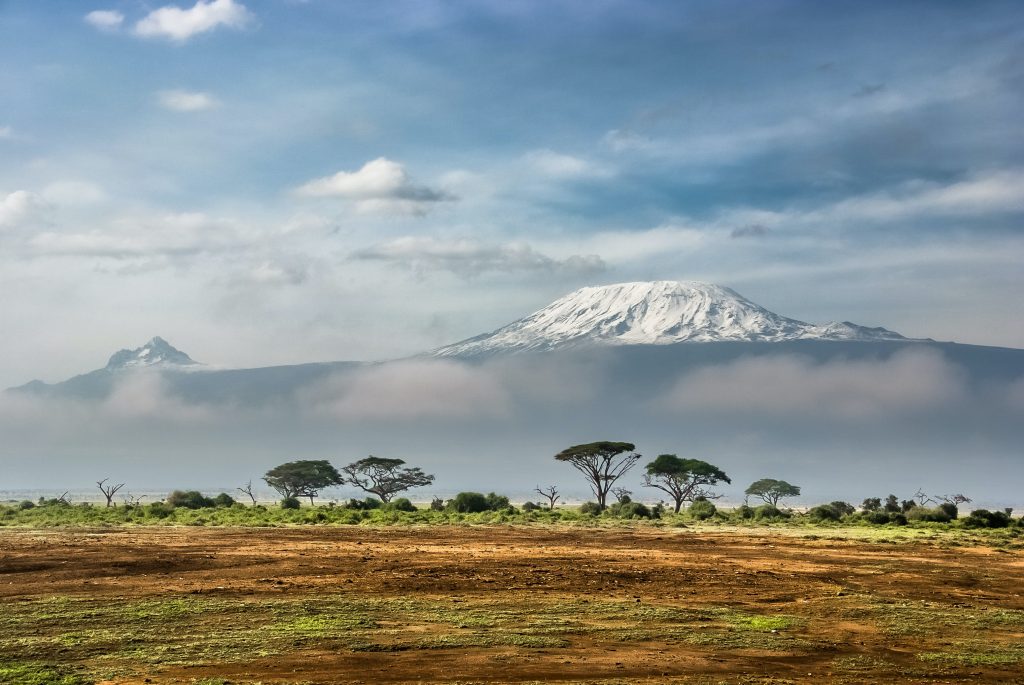 The Coffee Industry in Kenya
Kenyan coffees enjoy a high reputation in the speciality coffee world for its bright color, berry and fruity notes, while showing pleasant sweetness and intense acidity.
RELATED: The World's Best Specialty Coffee Traders & Importers (Green Coffee)
Kenya is the 17th largest coffee producer in the world. The Kenyan coffee industry is distinguished for its cooperative system of production, processing, milling, marketing and auction system.
There are over 150,000 coffee farmers in Kenya
Small scale holders produce up to 70% of the Kenyan coffee. Reports estimate that there are about 150,000 coffee farmers in the country.
The Arrival Of Coffee In Kenya
Kenya is a neighbouring country to Ethiopia, which is believed to be the origin of coffee. However, the arrival of coffee to Kenya followed a different route. Kenyan coffee did not originate from Ethiopia but instead, Coffee farming was majorly introduced in Kenya by two other foreign groups.
First, the French Holy Ghost Fathers introduced coffee trees from Reunion Islands. They used the mission farms near Nairobi – Kenya's capital – to grow coffee and expand its production.
Second, the British colonial government introduced and first planted coffee in Kenya's coastal province in 1885. Back then, Kenyans were to provide cheap labor in their coffee farms.
RELATED: Who Moves The Coffee Markets? Meet The World's Largest Green Coffee Traders
In that period Kenyans were not allowed to plant coffee in their farms. Only after the Mau-Mau war for freedom (1952-1960), Kenyans were allowed to plant coffee, but with restrictions on how many plants one could grow. Kenyans were also not allowed to use coffee beans directly as beverage.
The state controlled the coffee crop and centrally processed and marketed the beans. The country's best coffee was exported while the lesser coffee quality was sold locally. As a result of this, generations of native Kenyans never knew that their country produced the world's best coffee.
The Coffee-Producing Regions In Kenya
Kenya is a currently a leading producer of Arabica coffee in Africa. Kenya offers very favorable conditions for the production of coffee.
Small-scale farmers grown varied coffee sub-species depending on the region.
Eastern region– Makueni, Tharaka, Embu, Machakos and high areas Meru Central
Nyanza region– Nyamira, Kisii, Nyando and Oyugis
Central region– Thika, Nyeri, Murang'a , Kiambu and Kirinyaga
Western region-Kakamega, Vihiga and Bungoma
Coastal region- Taita Taveta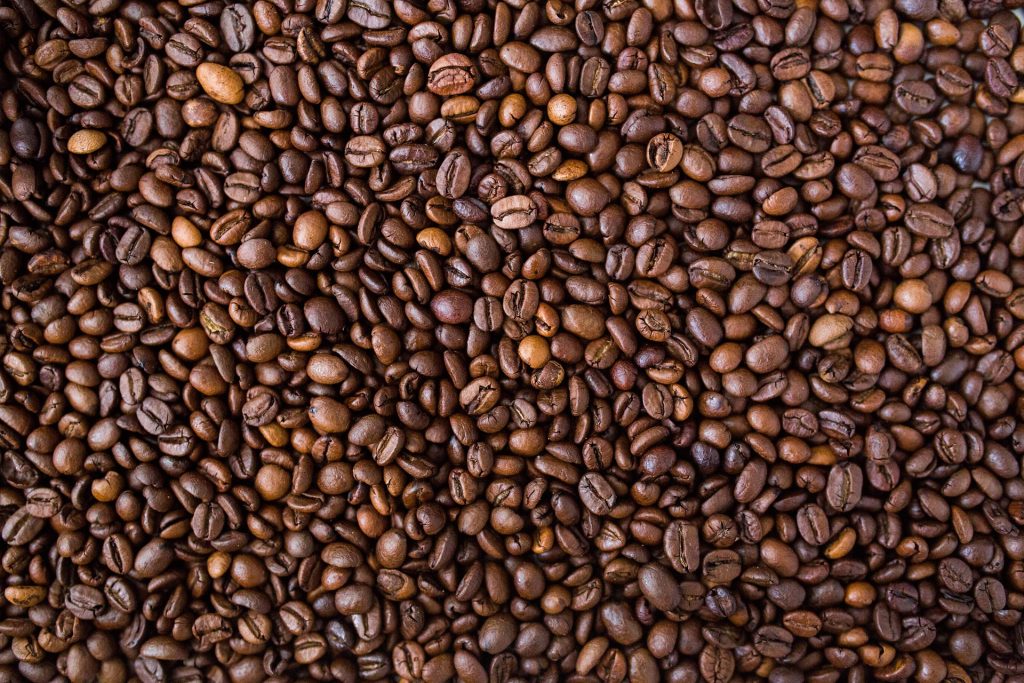 Coffee Varieties Produced in Kenya
Kenya produces some of the best arabica coffee beans in the world.
Arabica and Robusta are the two main species of coffee. At high altitudes, on the elevated Kenyan plateaus, local smallholders grow some of the world's best premium gourmet coffees.
Kenya's coffee is well-known as a ''Connoisseurs Cup'' because of its rich flavour and fragrant aroma with pleasant acidity.
The red-orange loamy volcanic soils of the Kenya's coffee growing regions coupled with moderate climatic conditions as well as the perfect equatorial sunlight favors the robust growth of the following local coffee varieties.
Coffee Varieties: SL 28
Developed in Kenya by Scott Laboratories in the 1930s, the SL-28 is a drought-resistant variation of a Tanzanian variety.
The SL-28 grows well at high to medium altitudes where coffee leaf rust is not a significant problem. It is drought resistant and it has very good cup quality potential with distinctive blackcurrant flavour.
The SL-28 yields bright, large, red fruits variety and is recognised because of its high yielding potential.
Coffee Varieties: Batian
This is a new coffee variety in Kenya introduced to farmers eight years ago. It is genetically closer to SL-28 than to Ruiru 11 varieties. Since it was selected from the backcrosses of SL-28 and 34, it removed the problematic Robusta element leading to an increase in cup quality. It is naturally resistant to rust and coffee berry diseases.
Coffee Varieties: Ruiru 11
This coffee variety grows well at all altitudes and is resistant to coffee leaf rust as well as coffee berry diseases. This variety was developed in Kenya to allow for more intensive coffee production with fewer losses from pests and diseases due to its compact high yielding potential.
Coffee Varieties: K7
This variety is the French Mission Bourbon which is grown in Muhoroni; it performs best in lower altitudes where coffee leaf rust is prevalent because of its tolerance to rust and coffee berry diseases. This variety is extensively used in modern breeding programs and is also widely planted in Kenya.
Coffee Varieties: SL 34
The SL-34 was selected from a variety from the French Mission Bourbon that reached Africa from Bourbon in Reunion.
While it yields red beautiful fruits, the coffee quality is generally considered inferior to the SL-28 and it remains very susceptible to coffee berry diseases.
The SL-34 performs well at higher altitudes with sufficient rainfall amounts.
What Are The Main Kenyan Coffee Farmers, Producers, And Millers?
Thika coffee milling company
Thika is a leading African company with significant exposure in the region. The company produces export green coffee beans from around the Africa continent. Also they mill coffee from various farms in the country and grade them using their state of the art grading and sorting equipment.
Guama Coffee Factory
It is a member of Baragwi Co-operative Society located in Kirinyaga and it is ranked as one of the top producers of coffee in the world.
Gatomboya Coffee Factory
It is a member of Barichu Co-operative Society in Nyeri also stands out as the top producer of coffee in the world. It mainly specializes in producing SL-28 and SL-34 varieties of Arabica.
Sasini Coffee Mill
Its operations include coffee growing, milling, trading and marketing. It sources its coffee from eight independent producers in Central Kenyan Highlands, and it produces high quality Arabica coffee beans.
How Do The Local Kenyan Coffee Markets Work?
There exist two coffee marketing systems in Kenya.
The first one is the time tested Central Auction System where coffee auctions are conducted every Tuesday of the week all through the year. In this kind of market, licensed coffee deals buy coffee beans through a competitive bidding process. The Kenya Coffee producers and Traders Association (KCPTA) manages the Nairobi coffee exchange.
The other marketing system is The Direct Sale also known as Second Window and it requires a marketing agent with a prospective buyer outside the country and a sales contract is appropriately signed and registered with the board. The Board is the responsible surveyor responsible for carrying out quality and value inspections before ratifying the contract.
Two main agents participate in the markets: Commercial Marketing Agents, who are responsible in offering their services purely for commercial services, and The Grower Marketing agents who are growers marketing their own produced coffee.
Who Are The Local Kenyan Coffee Traders?
Currently, the local coffee traders are operating under one umbrella body known as The Kenya Coffee Traders Association (KCTA) which is registered under the Societies Act, following changes in the Coffee Act.
The traders under the association enjoy loyal support from the coffee industry stakeholders across the value chain, including Millers, Marketing agents, Dealers, Warehousemen, Roasters and Coffee Equipment suppliers.
The association has established itself as a professional and highly respected coffee trade association through effective consultations with Nairobi Coffee Exchange and Coffee Research Institute.
Who Are The Main International Traders In Kenya?
Nowadays, Kenyan coffee beans are traded internationally. Some of the international coffee traders and producers known and trusted here in Kenya and globally in coffee trading circles include the following;
RELATED: Who Moves The Coffee Markets? Meet The World's Largest Green Coffee Traders
Rashid Moledina & co., (Msa) Ltd.
He is trusted and respected as one of pioneering companies that has aggressively marketed and promoted Kenya's coffee abroad. He is regarded as a premier exporter and a flag bearer of the world's finest coffee- Kenya AA FAQ PLUS
Rockbern Coffee Group
This is a company in Kenya owning several coffee estates and they are registered to market, sell and export green and roasted coffee beans.
Dormans
As a company it was founded in 1950 and it is Kenya's leading coffee roaster and exporter, it has the reputation for quality that is unrivaled. It has a good customer base of major users of coffee in the world.
Sannex Coffee
It is Kenya's licensed coffee dealer exporting and roasting with a reputation of unmatched quality in the global coffee market. It commands a good customer base in Asia, America and Europe. They deal mainly with highland Arabica coffee beans bearing prestigious brand products around the world.
What Are The Main Export Channels For Kenyan Coffee?
Kenyan coffee producers, dealers, and marketers usually export their coffee beans to import markets all around the world.
RELATED: Who Moves The Coffee Markets? Meet The World's Largest Green Coffee Traders.
Coffee producers usually export through direct sales by negotiating prices straight with the buyer, thus securing a firm price in advance.
Coffee dealers operate on the Nairobi coffee exchange (NCE) where they secure the supply in the auctions. Dealers buy coffee from marketing agents, who sell coffee on behalf of the small farmers, and co-operative societies.
Coffee exporters need to register as an exporter with Kenya Plant Healthy Inspectorate Service (KEPHIS) responsible with issuing a phytosanitary certificate and an International Coffee Organization (ICO) Certificate of origin given by Coffee Directorate through the Kenya National Trade Net System. Also, traders require a coffee movement permit when they transport the coffee beans from a warehouse to the local export ports, which is normally Port of Mombasa.
Have you tried Kenyan coffee?