Are you interested in commodity trading? You should know that Switzerland is a trader's paradise.This article introduces Switzerland's top traded commodities.
Prelude: Why is Switzerland so successful as a commodity trading nation?
Most -if not all- large trading houses have large operations or are simply headquartered in Switzerland, a small mountainous country located in the Alps. But why?
There are many reasons why Switzerland is one of the leading commodity trading hubs in the world , including great business climate, top-notch infrastructure, high quality of life, and low taxes.
RELATED: Master in Commodity Trading in Geneva
Year after year, Zurich and Geneva rank among the top most livable cities in the world. The air is pure. The top national universities (most notably ETH Zurich, and University of St. Gallen) produce high-quality graduates. The banking system in Switzerland is sound and professional. It's just a great place.
Learning more about what are Switzerland's top traded commodities will prepare you to get a job in the industry. Switzerland's trading centers are located in Geneva, Zurich, and Baar, trade many more Commodities for a wide range of markets around the world (read more about how to land trading jobs in Switzerland).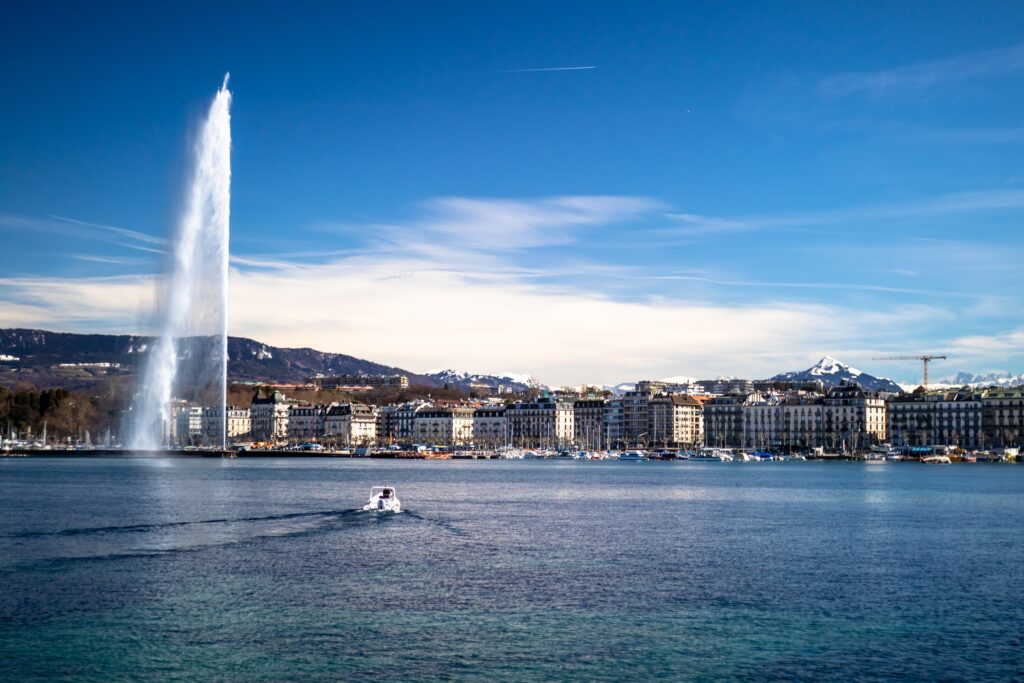 What are Switzerland's top traded commodities?
Switzerland, as a major global trading hub, trades everything. Metals, energy, precious metals, agricultural products – everything. But what are Switzerland's top traded commodities?
Gold (and other precious metals)
Gold is one of the leading products in Swiss commodity trading. Most of the worlds's production of gold is traded from Switzerland. Switzerland also has 4 of the world's largest gold refineries: Valcambi SA, Pamp SA, Argor-Heraeus SA, and Metalor Technologies SA.
Other metals and minerals
These include copper, zinc & lead, nickel, ferroalloys, aluminum, and iron ore. Switzerland, from its trading hubs, controls a large share of the European (and Global) trading market share. Its main players include the "usual suspects" Glencore, Trafigura, Cargill, Vitol, etc.
Crude Oil, Gas, Energy Products, & Coal
Mineral oil and its sub-products are a big industry in Switzerland. Mainly traded from Geneva and Baar, the large trading houses such as Vitol, Trafigura, or Mercuria trade enormous quantities of crude oil, and distilates, as well as other fractions of the refined products. Under the vigilance of London and Rotterdam, Geneva acts as the European Oil trading capital.
Grains & Oil Seeds
Wheat, Soybean, Corn, and other major crops are traded from beautiful offices in Switzerland. Big names such as Cargill, ADM, and Noble Group, as well as Glencore, have major operations in this country. The same applies to oilseeds and vegetable oils, although once again Rotterdam (and here Hamburg too) challenge Switzerland's reign.
Coffee, tea, cotton, rice & sugar
It's no secret that Nestle, Unilever, Procter&Gamble, Barry Callebaut and other food manufacturing companies have their trading or supply chain divisions on Swiss soil. This makes it a great place to find a job in those trading fields.
Next steps
If you are tempted to get a job in the commodity trading industry in Switzerland, read our article on how to land trading jobs in Switzerland. Thanks for your read.